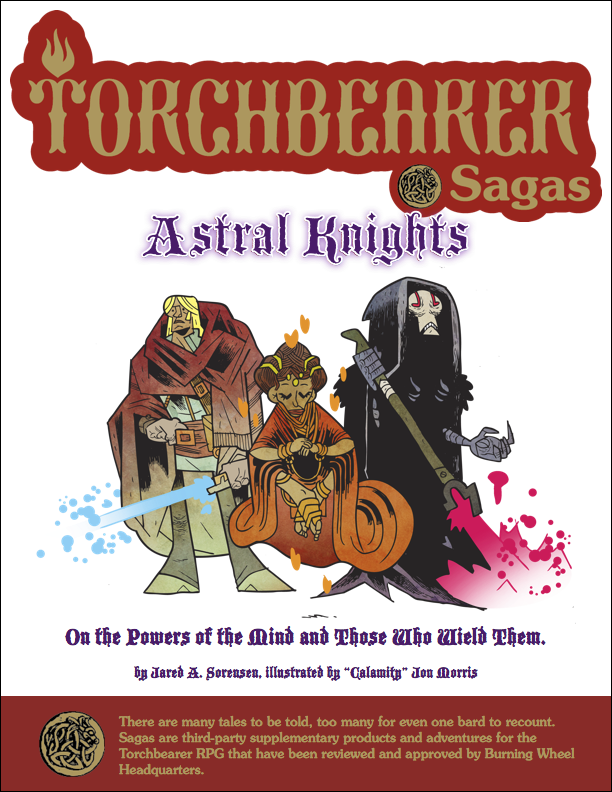 Torchbearer Sagas
Torchbearer Sagas: Astral Knights (PDF)
Delve into the mind-shattering and copyright infringement-free world of psionics with the Astral Knights! Features include
a new magic system (psionics!)
two new character classes—the Light Path Astral Knight and the Dark Path Astral Knight
new skill: Psionicist and the meditation ability anyone can learn! ANYONE!
Psionic Nature
new gear: Astral Blades
new conflicts: sparring, dueling and killing
psionic disciplines
blue ghosts!
May the Fourth be with you!
12 page PDF. Designed by Jared A. Sorensen. Illustrations by "Calamity" Jon Morris.
version: tb_astral_knights_r7